We are leading Salt Water Spray Chamber, Manufacturers, Suppliers & Exporters Located in Dombivli Dist. Thane, Mumbai India.
Salt Water Spray Chamber is for testing the rust resistance grade of surface treatment of Electro-Plating, Paint Coating and Anodizing.
As per ASTM, ISO & IS standards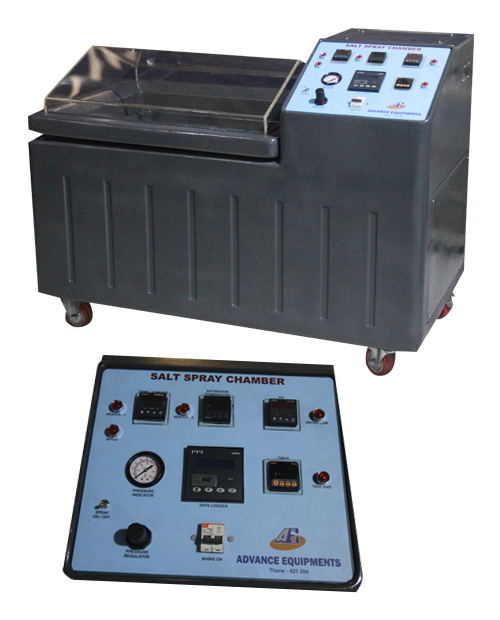 Salt water spray tester is used for testing rust-proof treatment of material, such as metal surface that after painting, coating, electro-plating, anodizing, films of organic and non-organic...etc. It's a corrosion and Rust-Resistant test.
This test equipment is for checking the corrosion resistant of products (specimen) under long time corrosion after treatment like anodize, rustproof oil, chemical, etc.